LET US REPRESENT YOU
OUR AREAS OF PRACTICE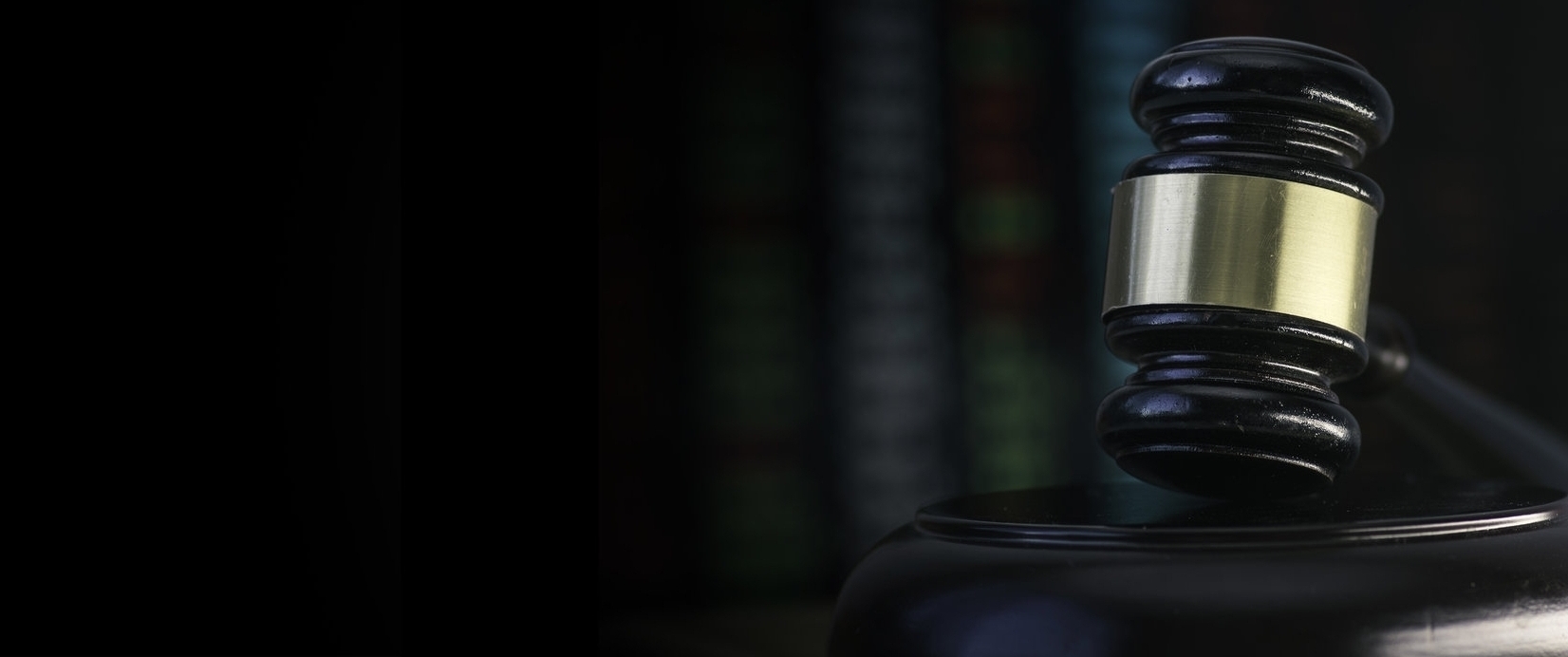 Our attorneys represent clients in state courts as well as alternative dispute resolution and appellate proceedings throughout Wisconsin. We work closely with our clients to understand their needs, industry, and business objectives. We provide cost-effective resolution while handling issues ranging from simple to complex.
Experienced in all aspects of pretrial procedure and discovery, we understand that most cases are resolved prior to trial. Our litigators utilize alternative dispute resolution techniques to cost-effectively end legal disputes. We seek to avoid protracted litigation costs by keeping an eye on your bottom line. We can help you structure your contracts and business relationships to decrease your litigation risk and cost with our preventative litigation services such as risk assessment and on-site training.
Matters we have litigated include:
• Breach Contract
• Credit Collection
• Director & Officer Liability
• Lender Liability Claims
• Securities Fraud
• Shareholder Disputes
CONDEMNATION
Get the fairest possible price when the Government takes your land.
Dietrich VanderWaal, S.C. attorneys work in tandem with private and public employers providing counsel on all aspects of human resource management. The breadth of services offered includes counsel on highly sensitive issues such as workplace harassment, employee privacy, employee compensation, drug and alcohol testing, and disciplinary issues. In addition, attorneys design and assist with the development, implementation, and enforcement of policies and procedures relating to hiring practices, employee handbooks, state and federal discrimination laws, FMLA, FLSA, ADA, OSHA, and workers' compensation.
In addition, our attorneys represent employers involved in litigation with the Department of Workforce Department, Department of Labor, and state and federal courts and administrative agencies with respect to compliance with the state Family and Medical Leave Act and discrimination, unemployment compensation, and workers' compensation matters.
Dietrich VanderWaal, S.C. offers a depth and breadth of legal services provided to private and public sector employers. Those services include:
Employment Discrimination

Family Medical Leave Act (FMLA) Compliance

Workers' Compensation

Unemployment Compensation

Employee Handbook/Policies

Affirmative Action Plans

Wage and Hour Claims/Department of Labor (DOL) Audits

Occupational Safety and Health Administration (OSHA) Compliance and Policy Matters

Employment Agreements, Including Noncompete/Confidentiality Issues

Severance Agreements

Plant Closing/Mass Layoff (WARN compliance) Issues

Discipline/Discharge Issues

Training

Workplace Investigations

Employment Law Audits

Americans with Disabilities Act Compliance

Executive Compensation Design and Compliance

COBRA and HIPAA Compliance

Defense of Discrimination Claims

Enforcement of Employment Contracts

Defense of Wrongful Termination Claims

Enforcement of Covenants Not to Compete

Worker's Compensation Defense
Our attorneys review policies and procedures to ensure compliance with state and federal Family and Medical Leave Acts and counsel employers on legislative compliance. In addition, our attorneys represent employers involved in litigation with the Department of Workforce Department, Department of Labor, and state and federal courts and administrative agencies with respect to compliance with the state Family and Medical Leave Act and discrimination, unemployment compensation, and workers' compensation matters.
We also have a long history of providing labor relations for unionized and non-unionized work forces.
MUNICIPAL LAW
CITIES | VILLAGES | TOWNS | COUNTIES
Dietrich VanderWaal's team of attorneys, under the leadership of Dean Dietrich and Shane VanderWaal are able to provide counsel to all Local Government entities to include: city, villages, towns, and counties in Wisconsin. We work in partnership with elected officials and their in-house attorneys. Our experienced attorneys serve as general counsel, and thoroughly understand the operations of local governing bodies providing legal advice on issues affecting day-to-day operations to include, but not limited to; Wisconsin Open Meetings Law, Public Records Law; and all aspects of elected officials and municipal governing. In addition, Dietrich VanderWaal has extensive experience in employment law and labor negotiations.
Dietrich VanderWaal's Municipal Practice experience includes:
Open Meetings Compliance

Public Records Compliance

Zoning, Land Use, and Planning

Taxation, Board of Review, Finance

Conflict of Interest/Local Officials Code of Ethics

Municipal Litigation

Real Estate

Hearings before Independent Hearing Officer

Impasse Resolution Procedures

Grievance and Contract Interpretation

Representation Before Wisconsin Employment Relations Commission and State and Federal Courts

Union Election Campaigns

Family Medical Leave Compliance/Unemployment Compensation/Workers' Compensation

Employment Discrimination Litigation

Police and Fire Commission Proceedings

Layoffs and Consolidation of Services

Collective Bargaining

Bargaining Support Data Development
PROFESSIONAL RESPONSIBILITY
& ETHICS FOR ATTORNEYS
Attorneys face a number of different challenges in the practice of law, among those is compliance with the Rules of Professional Conduct. Our attorneys are sensitive to the challenges of professional conduct and the impact of those challenges on a lawyer's daily practice. We provide lawyers with clear, concise advice on how to respond to inquiries from the Office of Lawyer Regulation and effectively represent you in disciplinary proceedings. We are also able to serve as expert witness addressing lawyer conduct under the Rules of Professional Conduct and the Law Governing Lawyers. Our attorneys have argued cases before the Supreme Court, as well as administrative proceedings before the Office of Lawyer Regulation.
For the past 30 years, Dietrich VanderWaal has represented attorneys and law firms seeking counsel on professional responsibility, ethics advice, and expert witness testimony.
The following services are provided with the utmost efficiency and recognition of the difficult upheaval that occurs when these types of controversies and allegations arise:
Legal Ethics Consultation and Opinion

Malpractice Allegations

Professional Discipline Representation

Ethics Advice

Expert Witness Testimony

Law Firm Risk Management

Partnership and Shareholder Agreements

Mergers

Partner Withdrawals

Fee Disputes

Disqualification Motions

Conflicts of Interest

Lawyer Departures
REAL ESTATE
Dietrich VanderWaal, S.C. can help you with your real estate issue: residential, commercial, buying, selling, easements, access, etc.
Dietrich VanderWaal, S.C. has worked extensively with educational institutions and currently represents numerous school districts throughout central and northern Wisconsin. Attorneys practicing school law, and all issues pertaining to it, have over 40 years of knowledge and experience.
Dietrich VanderWaal is familiar with public and private K – 12 schools as well as technical colleges. We understand the purpose of these institutions is not only to provide education to their students but also to act as an employer managing employees, the benefits for their employees, and the needs of their pupils, keeping in mind the legal ramifications of each.
Exhibiting professional sensitivity, we work with clients on issues such as pupil discipline, transportation, discrimination, student records, and attendance as well as school district reorganization and open enrollment.
In our capacity as legal counsel for numerous school districts and technical colleges, we understand how local governing bodies work and are familiar with the policies and procedures that must be followed. Through this experience, we have become very familiar with the roles and duties of governing bodies.
We provide cost-efficient, sound legal advice in the following areas for our school district clients:
We advise school districts, technical colleges, and Cooperative educational Service Agencies (CESAs) in all aspects of school law including:
All aspects of special education matters

Construction of new facilities

Construction contract litigation

Employee and student discrimination matters

Employee disciplinary matters

Employee licensing requirements

Student expulsions

Student rights

Student discipline

Release of public records

School Attendance and enforcement

School board authority

School board member conflicts of interest under Wisconsin's Local Official Ethics Law

School board member liability

School board meeting and election issues

Open meetings and public compliance

Employee personnel records

Teacher and administrator contracts and nonrenewal procedure

Representation before Wisconsin Employment Relations Commission and State and Federal Courts
Working with employers to achieve their objectives and to navigate the complexities of the employer-employee relationship, Dietrich VanderWaal attorneys provide intuitive, effective solutions and informed counsel to both private sector and public sector employers.
With decades of experience working on all issues involving employee rights under the National Labor Relations Act as well as state labor laws such as the Wisconsin Municipal Employment Relations Act, our representation covers issues faced by employers with a workforce of all sizes, both unionized and union-free. Our attorneys serve as chief spokesperson in collective bargaining with a number of unions across the state of Wisconsin, in addition to guiding nonunion clients on maintaining their union-free-status.
Below is a sampling of services provided to union employers:
Union Election Campaigns

Union Avoidance
Collective Bargaining

Review of Current Collective Bargaining Agreements

Developing Bargaining Support Data
Impasse Resolution Procedures

Contract Administration

Multi-employer Plan Matters

Grievance and Contract Interpretation
Wisconsin Employment Relations Commission and State and Federal Courts